When your trees need a trim, we're the ones to call.
Having trees around your property provides a number of benefits, such as cool shade in the summer months and an attractive landscape with variety and texture. Some species produce flowers or fruit, while others turn gorgeous colors in the fall, and others maintain a rich, vibrant green all year round. No matter what kinds of trees you have around your Jacksonville, North Carolina property, it's important to invest in tree care services to keep them looking their best and maintain their health. At Junk Busters, we provide tree trimming services in Jacksonville to help keep your trees happy and healthy.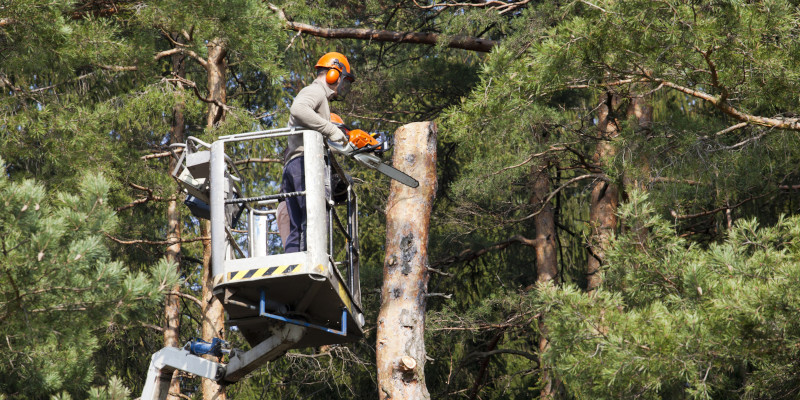 Without regular trimming, your trees can grow in an unbalanced way that causes them to look misshapen and unattractive. Think of the last time you went too long without a haircut – our tree trimming services are like a trip to the barber for your trees, helping shape up the straggling branches and keep things growing smoothly. We'll carefully trim your trees into attractive, natural-looking shapes that keep them from appearing bedraggled. We'll also handle hauling away all the debris, allowing you to sit back and enjoy your beautiful trees without worrying about cleaning up our mess.
Looks aren't the only reason you should invest in regular tree trimming; trees with branches that are dead or diseased pose a safety hazard to you and your property, so it's important to remove them as soon as possible. Overgrowth can also cause branches to weaken, making it more likely that they'll crack or break off entirely. Our team will evaluate your trees and make sure to trim them for optimal growth so that your trees stay strong and healthy.
To learn more about our tree trimming services or get a free estimate, simply contact our office.
---
At Junk Busters, we offer tree trimming services in Jacksonville, Swansboro, Sneads Ferry, Topsail, Surf City, Holly Ridge, Richlands, New Bern, Kinston, Hubert, Camp Lejeune, Maple Hill, Emerald Isle, Wilmington, and Hampstead, North Carolina.