Avoid the itching, allergies, and yardwork by leaving yard cleanup to us.
A picture-perfect yard is something everyone can appreciate. However, if you lack the time and energy to keep up with yard cleanup, be it seasonal cleaning or picking up storm debris, reach out to us at Junk Busters. While we are known mostly for our exceptional junk removal services, we also offer yard maintenance services, including yard cleanup, yard waste removal, leaf removal, and bush trimming. If you want to feel pride about the appearance of your Jacksonville, North Carolina home, calling us for yard cleanup is a good way to go.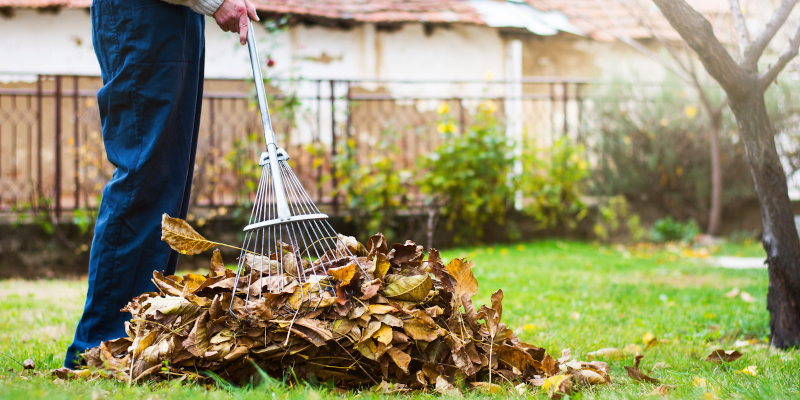 Dealing with yard cleanup yourself is an arduous task. You have to drag out the yard tools you need, gather bags to put the debris in, stuff all the leaves into the bags, and then take them to the curb or put them in your truck to take to the landfill. Those bags are a nightmare when you are dealing with sticks, larger branches that have fallen in a storm, and wet, soggy leaves. There are all sorts of insects and other things to make you grimace and itch to think about as well. You won't need to worry about any of that or even suffer an allergy flareup when you put us in charge of your yard cleanup. Your neighbors will thank you when your yard is back to normal.
If you would like to know more about our yard cleanup services or any of our seasonal cleanup or junk removal services, don't hesitate to reach out to us. We can even handle gutter cleaning for you! Call today to learn more.

Other Yard Services We Provide
There are a lot of tasks that may need to be completed to fully clean up a yard. In other words, yard cleanup encompasses many things like yard waste removal and leaf removal, as we have already mentioned. However, the list does not end there. Here are several other yard cleanup services we offer:
Tree Removal
With our state-of-the-art tools and equipment, we are able to cut down small trees on your property. Whether you have a tree that looks diseased or that is in the way of your landscaping project, you can rest assured that we will cut it down carefully.
Lawn Maintenance
Having an overgrown, unkempt lawn is more than just an eyesore; it can also attract all manner of pests. Having us cut your grass can help to prevent infestations on your property and keep your grass healthy.
Bush Trimming
If your bushes are looking wild (and not in a good way), you can count on us to trim them. We will do so with attention to detail to make sure we cut them evenly for a more uniform, aesthetically pleasing appearance.
Debris Removal
Whether your yard is covered in storm debris or other undesirable materials, we can gather and dispose of this waste in the proper manner.
Everyone's yard is different, and so are their yard cleanup needs. Rest assured, we are receptive to your unique needs. No matter how minimal or extensive your yard cleanup needs are, we have everything we need to take care of them.
---
At Junk Busters, we offer yard cleanup services in Jacksonville, Swansboro, Sneads Ferry, Topsail, Surf City, Holly Ridge, Richlands, New Bern, Kinston, Hubert, Camp Lejeune, Maple Hill, Emerald Isle, Wilmington, and Hampstead, North Carolina.