Whatever your reason for tree removal, we can do it safety and efficiently.
Do you have a tree at your home or business in the Jacksonville, North Carolina region that you want to remove? There are many different reasons why you may require tree removal services on your property.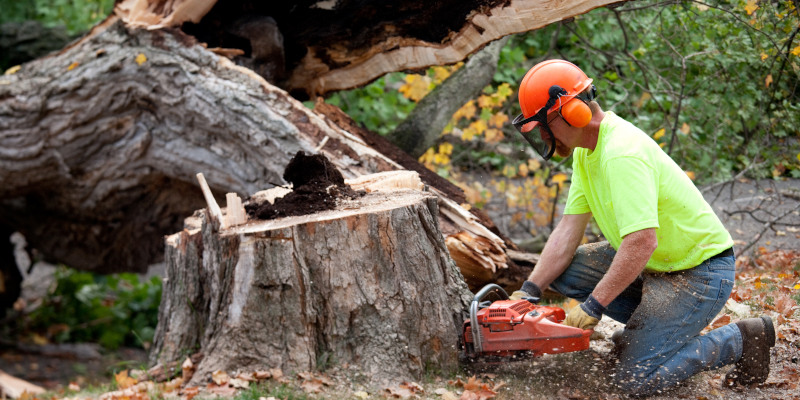 Regardless of why you need tree removal assistance, you can rely on our team at Junk Busters to do so safely and efficiently. While we are known for other services like junk removal and hauling, gutter cleaning, and seasonal cleanup, we have the equipment and tools needed to do your tree removal correctly and safely.
Here are just a few common reasons why clients might call us for tree removal help:
 Tree diseases: Different types of trees are susceptible to different diseases, but disease makes trees more likely to be invaded by wood-boring insects like ants and termites. Weakened trees are more likely to lose limbs or fall over during periods of high wind and bad weather.
Unstable trees: Sometimes trees grow in strange ways as they seek sunlight and moisture. This can cause a tree to become unstable, making it more likely to fall or damage your property or risk your safety and the safety of your loved ones.
Root intrusion: Tree roots are notorious for causing trouble. They can mess up the foundation of your home or business. They can damage and interfere with underground utilities, your septic system, and more.
Damaged trees: Storms sometimes damage trees. They can get struck by lightning. They may break under the weight of winter ice and snow. Damaged trees are more dangerous for people and property.
If you have a diseased, damaged, or unstable tree, give our team a call today.