If you need help with storm debris cleanup, our assistance is just a phone call away.
If you have lived in Jacksonville, North Carolina for any length of time at all, you know that storms can occur here at any time of the year. That means that there is always the possibility that you will need storm debris cleanup, as high winds and other storm effects can cause tree limbs to come down and other debris to accumulate on roads and in your yard.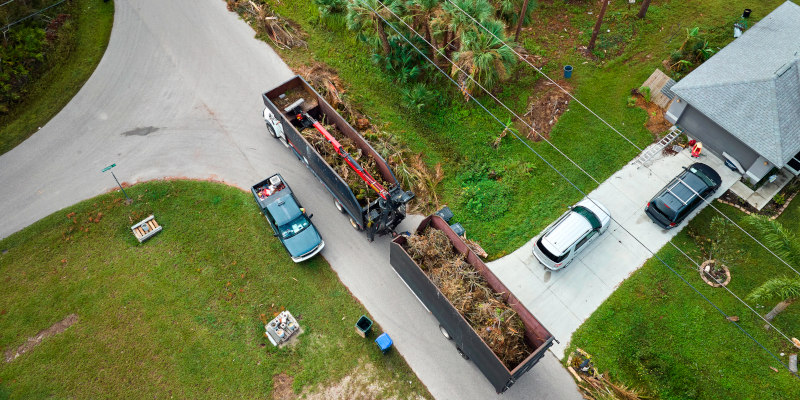 At Junk Busters, we offer storm debris cleanup that can be adapted to every season:
 Spring: You can always count on quickly changing weather in the spring here. Windy and wet conditions are common, and there is plenty of dead wood from the previous winter in the trees that may come down. Thunderstorms and even tornadoes are possible.
Summer: Hot temperatures increase the likelihood of thunderstorms, and the threat of tornadoes persists. As the summer goes by, the chance of tropical storms and hurricanes also increase significantly.
Fall: Hurricane season extends into the fall, and windy conditions bring down leaves and other debris as winter approaches.
Winter: The colder months bring unique risks, such as snow and ice. The buildup of ice on your trees and bushes can cause limbs to break and tear from the weight, creating significant amounts of debris.
If you need help with storm debris cleanup in any season, our assistance is just a phone call away. Severe weather can occur in any season, and we are always standing by to help. Call us today for help with storm debris cleanup, or to schedule one of our other services.