You enjoy your new mattress and leave your old mattress disposal to us.
The majority of local furniture and mattress retailers in the Jacksonville, North Carolina area are more than happy to handle mattress disposal for you when they deliver your new set. However, it might not be the best idea to do that. You are saying goodbye to the mattress you know and hoping the one you just purchased works out for you. What happens if you hate the new one and want to go back to the old one? It isn't a bad idea to hang onto the old one for a bit. When you are ready to get rid of the old one, just give us a call at Junk Busters. We offer mattress disposal, as well as other junk removal so you can clear out any number of things you need to get rid of at one time.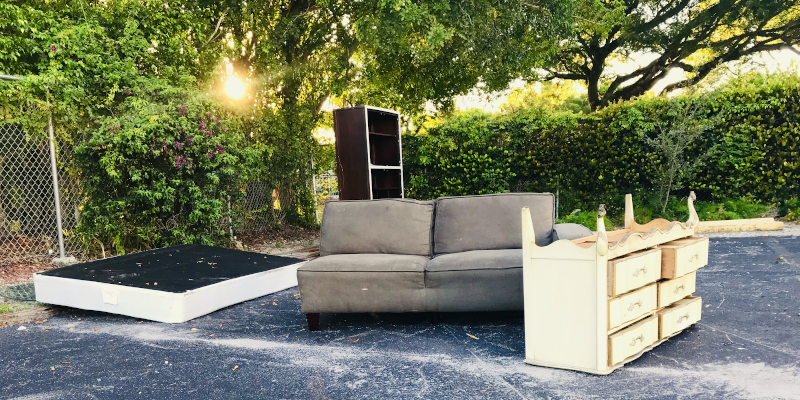 Another situation in which you could have an old mattress laying around is if you purchased one of those rolled up mattresses you can have shipped to you. Those companies do not offer mattress disposal. Once you are content with your new mattress, just call us and we'll take care of the old one for you. There is no need for you to wrestle your old mattress out of a tight spot. Just leave it to us, and we'll get it out of your home, into our truck, and to the appropriate mattress disposal location.
We are happy to provide you with a free estimate for mattress disposal or the removal of any furniture, appliances, building materials, or other waste you need removed. We also offer seasonal cleanup services, gutter cleaning, and yard maintenance services. Reach out today to learn more.

---
At Junk Busters, we offer mattress disposal services in Jacksonville, Swansboro, Sneads Ferry, Topsail, Surf City, Holly Ridge, Richlands, New Bern, Kinston, Hubert, Camp Lejeune, Maple Hill, Emerald Isle, Wilmington, and Hampstead, North Carolina.