We're happy to provide mattress disposal for you.
Your mattress is something you probably don't think about all that often unless it's giving you issues like hurting your back or keeping you up all night. And while a mattress can be pretty expensive, it's worthwhile to get a new one when your current one isn't working for you anymore or is at the end of its lifespan. A new mattress will, hopefully, improve your sleep quality and benefit you in many ways. But first, you'll need to arrange mattress disposal.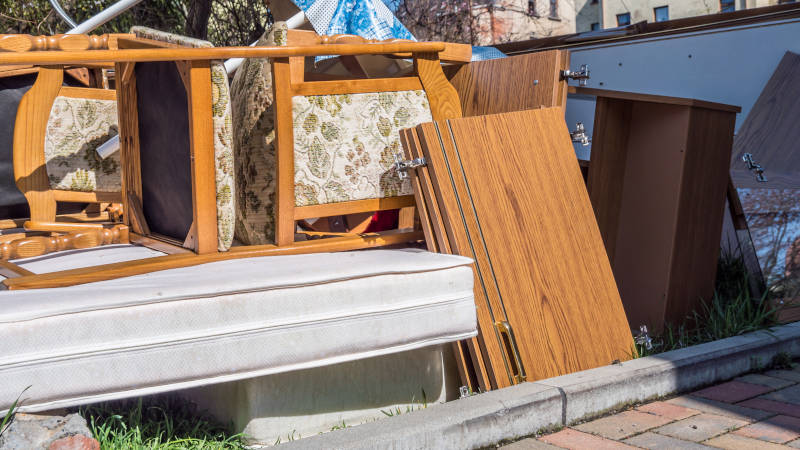 Mattress disposal is something many people can handle themselves, but some people might have an easier time hiring someone else to do it for them. For example, maybe you don't have a truck that's large enough to accommodate a mattress and haul it safely on the road. Maybe you don't have a friend with a truck either. Or maybe you just want to get your mattress out of your house as soon as possible without having to worry too much about the logistics. Whatever your situation is, we can help at Junk Busters. We offer mattress disposal for customers in the Wilmington, North Carolina community.
We may not be the only people you can turn to for mattress disposal, but we can assure you that no one else will do a better job than us. We set ourselves apart with our attention to detail, affordable pricing, and commitment to using state-of-the-art equipment and tools in everything we do. We also prioritize customer satisfaction and strive to be receptive to your needs.
If you need mattress disposal, contact us today for a free estimate.

---
At Junk Busters, we offer mattress disposal services in Jacksonville, Swansboro, Sneads Ferry, Topsail, Surf City, Holly Ridge, Richlands, New Bern, Kinston, Hubert, Camp Lejeune, Maple Hill, Emerald Isle, Wilmington, and Hampstead, North Carolina.