Let us restore the appearance of your property with our yard waste removal services.
When someone goes from being a tenant to owning a home, one of the first things they struggle with is dealing with yard waste. At Junk Busters, we offer a variety of yard maintenance services, including yard waste removal that will leave your yard tidy and neat with no effort on your part. Not only can we gather the leaves, storm debris, and other yard waste, but we will also haul it off for you, saving you from needing to transport several bags of waste to the landfill.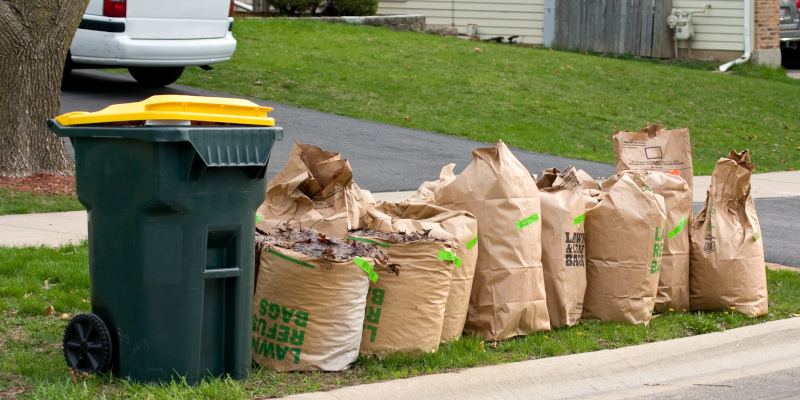 Another good reason to outsource yard waste removal is because you won't have to contend with soggy leaves, branches with sharp points, insects biting you, or a skin or respiratory allergy flareup. You'll just have the pleasure of achieving a beautiful yard without putting yourself at risk of discomfort or an injury. Your Jacksonville, North Carolina neighbors will thank you when they see that yard waste removal has been accomplished, and your family will thank you for having extra time to spend with them.
Get your yard in tip-top shape with junk removal and yard clean-up services
Our yard waste removal services are available for seasonal situations, after a storm, or any time your yard is looking a little worse for the wear. You'll even appreciate our affordable prices that are a real value to avoid needing to handle this arduous project yourself. We also offer yard maintenance services for commercial properties, so you need only one contact for your home and business.
If you have questions about our yard waste removal services, don't hesitate to reach out to us.

---
At Junk Busters, we offer yard waste removal services in Jacksonville, Swansboro, Sneads Ferry, Topsail, Surf City, Holly Ridge, Richlands, New Bern, Kinston, Hubert, Camp Lejeune, Maple Hill, Emerald Isle, Wilmington, and Hampstead, North Carolina.