Get the assistance you deserve when you need it most with our emergency tree services.
It is wonderful having mature trees around your home or business most of the time. They provide shade that reduces your utility bills, provide a wind break around your property, add to the aesthetic beauty of the yard, and much more. However, there are times when a severe storm or another accident occurs to one of your trees. During these moments, you need emergency tree services to protect your property and protect the safety of the people inside your home or business.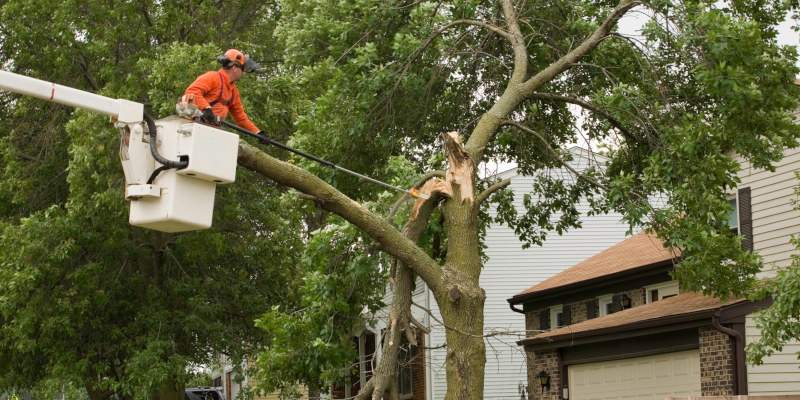 If you find yourself in need of emergency tree services in the Jacksonville, North Carolina area, don't hesitate to reach out to us here at Junk Busters. You can't always predict when a limb is going to break, or a tree is going to become unstable. That's why we are always available on short notice to handle issues that could harm people or damage your property. Our professional, reliable team will bring the equipment and tools needed to do the job efficiently and safely. You will appreciate our attention to details, and that we are receptive to your unique needs. Most of all, you'll get the caring and timely assistance you deserve when you need it most with our emergency tree services.
Beyond emergency tree services, we also offer a variety of regular tree services, including stump grinding, tree removal, tree topping, and tree trimming. We also offer additional services like seasonal cleanup for leaves or other yard debris, bush trimming, gutter cleaning, and of course, junk removal. Simply give us a call to learn more about our services or schedule a consultation today.