Leave debris removal to us, and your home will be cleaned up before you know it.
Any number of situations can leave you with messy debris to deal with. The good news is that you don't have to suffer through the arduous task yourself. At Junk Busters, we offer debris removal in the Jacksonville, North Carolina area for storm debris, vandalism, seasonal yard cleanup, disaster debris, cleanout of a rental unit, or any other situation you are facing.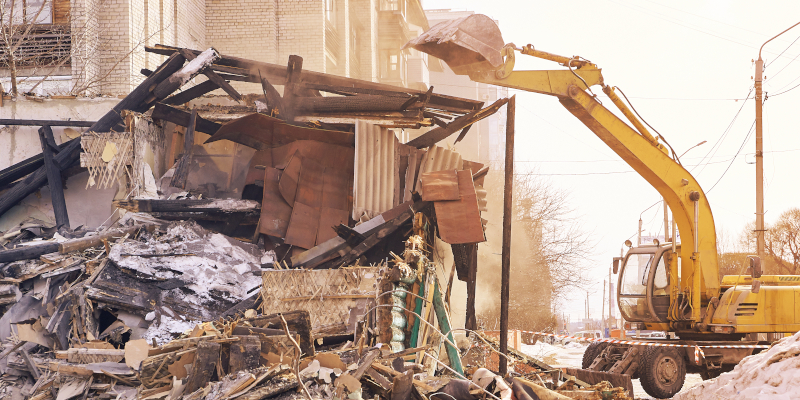 Dealing with debris removal yourself can be time-consuming, backbreaking, and potentially dangerous depending on the type of debris. We are quite certain you have better things to do with your free time than handle debris. We'll even take care of hauling it away, which is a far better alternative than trying to get it all in trash cans and bags to put at the curb.
We are equipped to handle your debris removal far quicker than you would be able to handle it yourself. Your life can get back to normal before you know it instead of worrying about the huge task you have in front of you. No stressing about finding the time or doing the work. We've got you covered!
Since we handle a wide variety of junk removal and yard maintenance tasks, you can have several things taken care of at one time. If you have an old mattress, appliance, furniture, or rubbish that you haven't gotten rid of yet, let us know, and we can take care of that at the same time as your debris removal. We will provide you with an affordable quote up front so there are no surprises.

If you would like to know more about our debris removal or any of our services, don't hesitate to reach out to us.
---
At Junk Busters, we offer debris removal services in Jacksonville, Swansboro, Sneads Ferry, Topsail, Surf City, Holly Ridge, Richlands, New Bern, Kinston, Hubert, Camp Lejeune, Maple Hill, Emerald Isle, Wilmington, and Hampstead, North Carolina.