Here are a few reasons to hire us for your next junk removal project:
We're a veteran owned and operated company.
We're known for our great customer service.
We provide great rates for junk removal.
Contact Us for Junk Removal
Getting rid of junk on your property has never been easier. For more information about our junk removal options, contact us!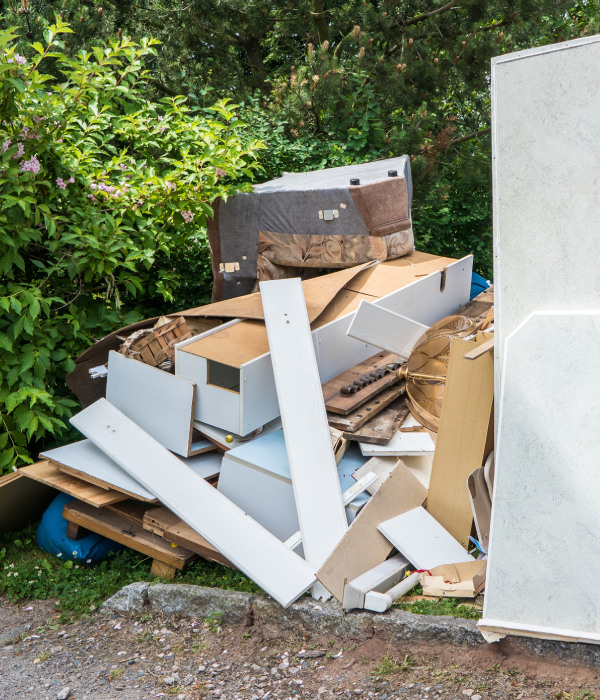 WE PROMISE YOU'LL LOVE US TOO
"So, my husband and I PCS'd from Okinawa less than two weeks ago and sadly, our tenants completely trashed our home. I reached out to Junk Busters and they were able to come out the next morning to haul away the mounds of trash left by our tenants. Monique and Terrance were wonderful to work with – both were so professional and understanding of our situation and their kindness was definitely a much-needed morale boost. Hubs and I were so embarrassed by the condition of our place, but we felt so much better after Terrance and his crew helped us. They had to clear out mounds of trash from inside the home, inside the garage, and in our large yard (we have a half an acre property) including an abandoned and broken pool. I was surprised we didn't find a meth lab or a passed-out dude named Jesse anywhere on the property. There was so much trash it took Terrance's crew two working days to haul away. It would've taken my hubs and I at least a week to do it ourselves. The price was very reasonable (lower than what I expected quite frankly) and I almost felt like I robbed them. They were worth every penny. I plan on getting them back out to the property to help clear our zombie apocalypse looking backyard soon. I wouldn't be surprised if my phone call triggers an anxiety attack (our place is THAT bad). These guys are awesome though. I can't thank them enough."