Your DIY project will go more quickly with us in charge of the building material removal.
There is nothing quite as satisfying and rewarding as a DIY home improvement project. One of the things that most people find out is that there is a dark side: dealing with the building material removal. No matter how carefully you plan, you are going to have excess materials, scrap pieces, and perhaps some demolition materials you need to dispose of. At Junk Busters, we offer all types of junk removal, including building material removal, so you can keep a tidy worksite as you work on your Sneads Ferry, North Carolina home.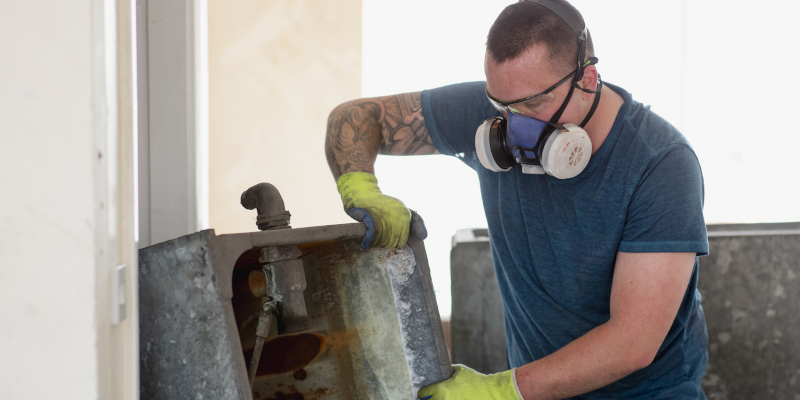 We can arrange multiple visits over the course of your project, such as starting out with hauling off appliances and furniture that you will be replacing with new items. The next visit could be to haul away the building materials you are ripping out, such as old cabinetry and countertops, flooring, old wall paneling, and more. As you go from room to room and have a load of materials getting in your way, call us again, and we'll handle the third phase of building material removal. We can also be there at the end when your project is complete and you are ready to have us remove the last of the debris.
Using our building material removal services can help you stay on schedule so you can finish your project in record time. Instead of needing to stop to take loads to the landfill, all you need do is place a call and arrange a time for us to arrive, load the materials, and haul them away. If you would like to know more about our building material removal services or any of our junk hauling services, don't hesitate to reach out to us.

---
At Junk Busters, we offer building material removal services in Jacksonville, Swansboro, Sneads Ferry, Topsail, Surf City, Holly Ridge, Richlands, New Bern, Kinston, Hubert, Camp Lejeune, Maple Hill, Emerald Isle, Wilmington, and Hampstead, North Carolina.