Our appliance disposal services are the safest way to get rid of old appliances.
Here is a scenario that occurs more often than you might realize– a family buys a new appliance, and although free delivery and removal of the old appliance was offered, they kept the old one because they thought they'd use it or sell it. Unfortunately, that doesn't work out, and now the family doesn't know what to do with it. Sound familiar? Do you have an old washing machine, dryer, stove, refrigerator, or dishwasher hanging around because this happened to you? It's not as big a problem as you might think because here at Junk Busters, our appliance disposal services are affordable. Whether you have just one item you need removed or several, or even if you have other items you need removed, you can count on us to handle the removal carefully.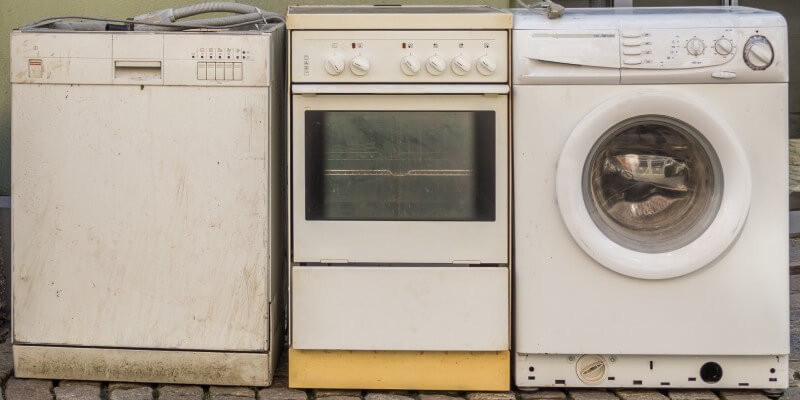 It isn't recommended to place old appliances at the curb, even if your waste management provider allows it. An appliance sitting there is an eyesore for one thing, and it can also draw the attention of a curious child who could become trapped or injured. Rather than run the risk of causing harm to a child or be cited by your community because it goes against their rules, call us to take care of it. We'll get it safely out of your home, load it up, and take it away for safe disposal.
We serve the Sneads Ferry, North Carolina area with appliance disposal services, as well as the disposal of a host of other unwanted items, including mattresses, furniture, rubbish, building materials, and more. If you would like to learn more or get a free estimate, reach out to us today.

---
At Junk Busters, we offer appliance disposal services in Jacksonville, Swansboro, Sneads Ferry, Topsail, Surf City, Holly Ridge, Richlands, New Bern, Kinston, Hubert, Camp Lejeune, Maple Hill, Emerald Isle, Wilmington, and Hampstead, North Carolina.