We offer seasonal cleanup support to those who are engaging in this beneficial activity.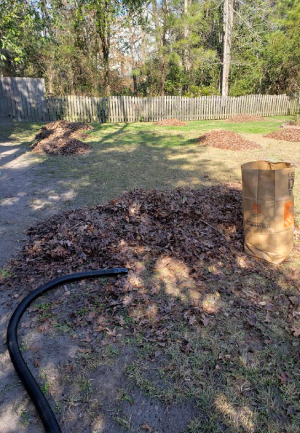 As the seasons change, you may find yourself participating in different activities that align with the climate conditions and upcoming special events. But one thing that many people do at this shifting time is clean up and sort through their possessions. Spring cleaning is certainly a popular activity, and it aligns with the feeling of that particular season. You can remove old things you no longer need as the earth goes through a period of new growth and change. However, you may want to engage in seasonal cleanup more often than just once per year.
When the time comes for your next home cleanout, you may be looking for assistance with getting rid of the extra stuff in your space. Perhaps you have broken appliances or outdated items that you don't need anymore, but you have no way of getting rid of them on your own. This is where our team at Junk Busters can help. We offer seasonal cleanup support to those who are engaging in this beneficial activity. If you have a pile of stuff that's ready to go, give us a call. We'll come to your property to clear it out and get rid of it for you.
In addition to offering cleanout services, we can also aid in cleaning up your yard. Seasonal changes have a significant impact on the condition of your trees, shrubs, and other plant life, and you may have limbs or clippings that you can't toss into your trash can. No matter what type of seasonal cleanup help you need, you can always count on us to provide it. We serve those located throughout Sneads Ferry, North Carolina.
---
At Junk Busters, we offer seasonal cleanup services in Jacksonville, Swansboro, Sneads Ferry, Topsail, Surf City, Holly Ridge, Richlands, New Bern, Kinston, Hubert, Camp Lejeune, Maple Hill, Emerald Isle, Wilmington, and Hampstead, North Carolina.
Similar Services We Offer: