We take care of your furniture disposal so you don't have to come up with another way.
Sometimes when you purchase new furniture, the store is willing to deliver it and take away your old furniture at no charge. However, that isn't always the case. In addition, if you purchase something used, you wouldn't have that option. If you find yourself with old furniture you need to get rid of, you have a few options. First, you can try to sell it. Second, you can place it at the curb if your community allows it and your trash collection company will take it. Third, you can use your truck or borrow one and take it to the landfill. Fourth, you can call us at Junk Busters to schedule furniture disposal. There are any number of reasons why the first three options might not work out for you or be in your best interest.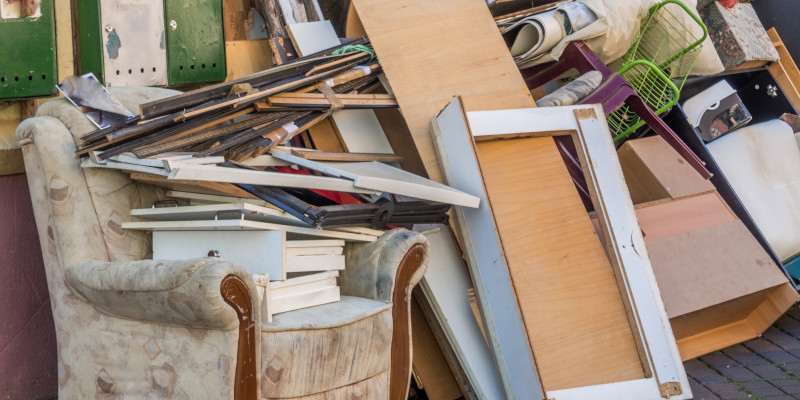 Perhaps your old couch or table or other piece of furniture is so far gone that nobody would want to buy it. Perhaps you can't put it at the curb or you don't want to do so because it would be unsightly. Perhaps you don't have a truck and don't know anyone with one. Perhaps lifting the furniture would be difficult or even impossible. Perhaps you just don't have the time or the desire to handle your own furniture disposal. If any of these make the other options infeasible, you'll be happy to know that our furniture disposal services are very affordable, and we'll take great care to remove your furniture carefully.
We are happy to give you an estimate for furniture disposal so you can make a decision on whether this is the best option for you. Call today to learn more about any of our junk removal services in the Swansboro, North Carolina area.

---
At Junk Busters, we offer furniture disposal services in Jacksonville, Swansboro, Sneads Ferry, Topsail, Surf City, Holly Ridge, Richlands, New Bern, Kinston, Hubert, Camp Lejeune, Maple Hill, Emerald Isle, Wilmington, and Hampstead, North Carolina.