It was definitely one of those challenging winters in many areas of the country, including North Carolina. The ice storm that went through in February left many without power. It also made spring yard cleanup a bit harder, especially if you have several trees on your property. It is one thing to do yard cleanup of leaves and trimmings. It is quite another to deal with large branches that you can't stuff into a garbage bag.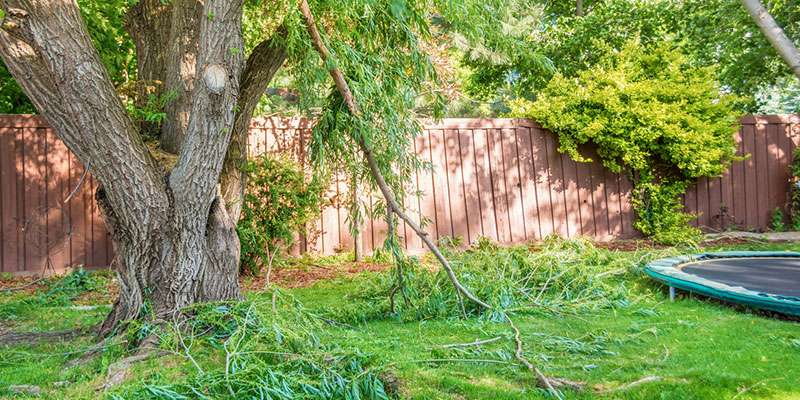 One tip for dealing with this year's unique spring yard cleanup situation is to call a yard maintenance professional who does yard waste removal and debris hauling. They are equipped to handle large branches and anything else that litters your yard. There are several reasons why it could be better to leave your spring yard cleanup to a professional:
No need for a pickup truck for debris hauling.
Avoid having countless trash bags at the curb.
Spend your time doing something more enjoyable.
The project is completed quicker.
You don't need special equipment, such as a chainsaw.
You avoid potential injury (back problems, chainsaw accidents, and scrapes and cuts).
You can also get rid of other junk you have lying around.
The bottom line is that the best tip of all regarding spring yard cleanup is to call for help. At Junk Busters, we offer various yard maintenance services, including debris removal, leaf removal, bush trimming, yard cleanup, and yard waste removal. We'll get your yard looking great in no time. We can also take care of furniture disposal, mattress disposal, rubbish removal, appliance removal, and more. Call today to learn about all we can do to whip your house into shape this spring.