Autumn can be a beautiful time of year as the leaves change color and the air turns cool. If you love this time of year, but don't like all the leaves that take over your lawn as they fall from the trees, you may be considering leaf removal to help keep your lawn looking and feeling better.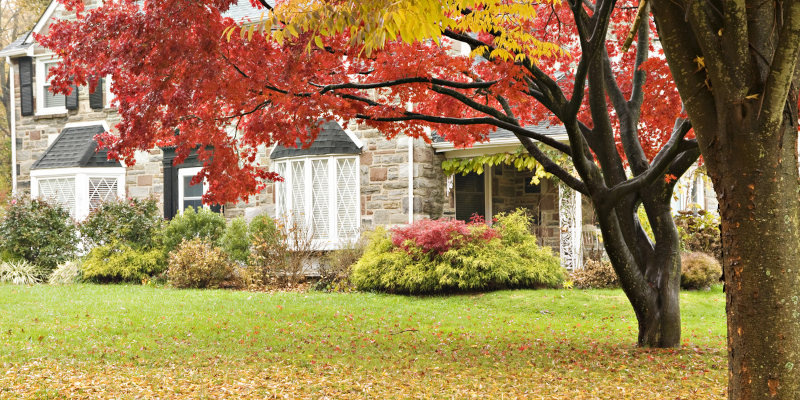 There are several benefits of scheduling leaf removal for your yard–here are a few worth considering:
1. Protect the Grass – One of the difficulties of leaving dead leaves lying around the yard is that it can kill the upper layers of grass on your lawn. Leaf removal helps keep your grass healthy through the winter season, leaving you with a lush lawn in the spring.
2. Reduce Disease – Dead tree leaves can carry diseases that can affect the health of the trees and other plants in your yard. By completing leaf removal in a timely manner, you can eliminate some of the risk associated with tree and bush diseases on your property.
3. Have a Prettier Property – Leaf removal, put simply, just makes your lawn look neat and cared for. Keeping all of the dead leaves at bay shows your neighbors and anyone passing by that you care for your lawn and contribute to the aesthetic of your neighborhood.
At Junk Busters, we offer many different services to help you keep your home and lawn looking their best. If you'd like to hire a professional team to manage leaf removal at your home or business, give us a call! We offer prompt, dependable services at affordable prices. We look forward to working with you!