After a terrible storm has passed, you may find yourself facing another danger: the leftover debris. Storm debris can be just as much of a hazard as the storm itself, making storm debris cleanup a vital service for keeping you and your home safe. When a storm has damaged your property or its surroundings, it's important to make sure you find the right professional storm debris cleanup team to help keep you safe from its lingering effects.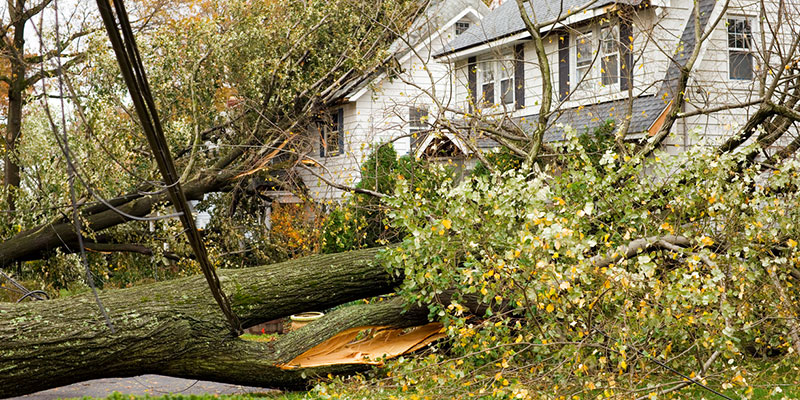 Storm debris can threaten the health and safety of your family. For example, furniture and other belongings may become contaminated by prolonged exposure to rainwater brought on by the storm. Uprooted trees or blown off branches can be sharp or potentially fall onto your property, becoming a dangerous waiting game for anyone who's nearby. If power lines or other utility lines were blown down or affected, you may find yourself with unseen dangers that you don't know how to deal with.
Storm debris cleanup helps keep you safe from these dangers by removing the hazards as quickly as possible and with the appropriate precautions to keep you and the cleanup crew safe. There are many different types of hazards and debris that you may find on your property after a storm, and you're much better off leaving the cleanup to a professional junk handling crew that knows how to remove each type of debris the right way. Don't let storm debris threaten the safety of you and your family. Call us here at Junk Busters if you've been affected by a storm and are now faced with hazardous debris.