Getting rid of large amounts of junk can be an exhausting process. It may be overwhelming at first when you see that pile of old trash or construction materials. You may not know where to start, and you might fear a weeks-long process of hauling small amounts to the dump at a time in your pickup truck.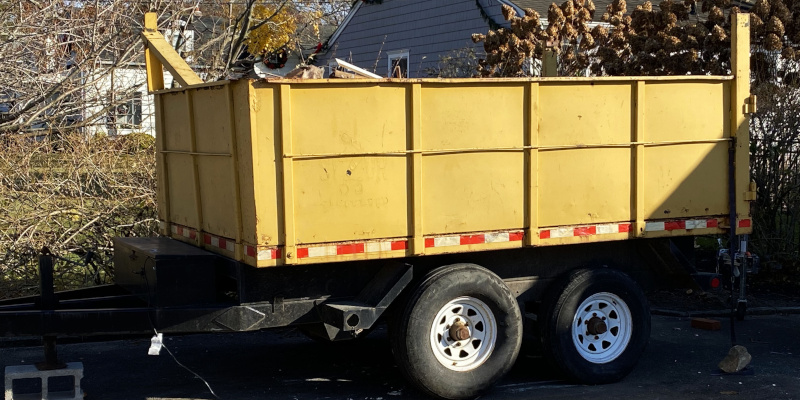 The good news, however, is that there is a simple solution that will allow you to remove that junk in a timely manner, while keeping you and your family or business clientele safe: a dumpster trailer rental. Renting a trailer is a great way to remove large amounts of debris quickly and securely, with many benefits that you may not have realized.
First, a trailer is compact. Because trailers can be moved relatively quickly, you can place the trailer wherever you need to for your job, as long as the spot can be accessed by a standard truck. This can make the debris removal process much faster – instead of hauling piles at a time to a stationary dumpster, you can have the trailer dumpster right there next to you throughout the whole job. This leads to another benefit: the portability of these trailers means that you can put them wherever you need to and move them throughout the job.
A third benefit of a trailer rental is that it is cost-effective. Rather than paying a flat fee for a massive dumpster rental or using up gas in your hauling process, you simply pay for the space that you are using, and you also avoid the hassle of figuring out where things need to be disposed of.
At Junk Busters, we are excited to now offer trailer rentals in addition to our junk removal services. If you're looking to get rid of your junk, a trailer rental may be the best option for you. Call us today for a free estimate, and get ready to clear out your mess!