You may have heard many different things about mattress disposal. Some charities won't take used mattresses; others may have specific requirements or fees on your part. You may think you can just put it out for the dump truck, but trash companies often won't take them due to environmental concerns. So, what do you? Experts recommend replacing your mattress, on average, about every eight years, so how do you get rid of the old one in a safe and reliable way?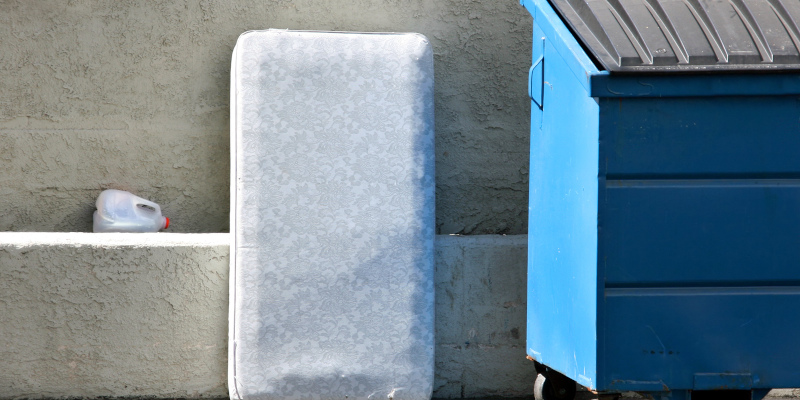 A common concern surrounding mattresses is the environmental impact. Three states (California, Rhode Island, and Connecticut) require mattress recycling, and more states could require it in the future. The good news is that mattress disposal can be an environmentally friendly process – generally speaking about 80% of the materials in a mattress are recyclable. However, you may not know where to send it, and many consumers find it to be much easier to just dump it. Rather than sending your mattress to a landfill, however, trust a removal company such as ours to take care of it in a secure and cost-effective way.
At Junk Busters, we are more than capable not only of removing your mattress, but disposing of it in ways that align with local area ordinances and laws. Some dumps may charge you extra to dispose of a mattress, and if a mattress is well-used, there is a high chance many shelters and charities won't take it out of fear of germs or bed bugs. With all this in mind, the most reliable option would be to trust us to help with your mattress disposal. We'll make sure it gets to the right place, and you can save yourself the trip of moving it from your house to its eventual destination!